1---
The Smart Money Quietly Abandons The Housing Market
, Testosterone Pit
Many have anticipated that the large institutional investors backed by private equity would start winding down their purchases of homes to rent, and the January sales numbers provide early evidence this is happening," said RealtyTrac VP Daren Blomquist. "It's unlikely that this pullback in purchasing is weather-related given that there were increases in the institutional investor share of purchases in colder-weather markets such as Denver and Cincinnati, even while many warmer-weather markets in Florida and Arizona saw substantial decreases in the share of institutional investors from a year ago."...
now the party appears to be running out of booze. This frantic institutional buying has driven up home prices – in some areas above the levels of the prior bubble. Trying to make money by buying these homes at inflated prices and renting them out into a tough job market where strung-out consumers with declining real wages have trouble making ends meet has become a precarious business model.
In some of the formerly hottest metro areas, purchases by large institutional investors – those having bought at least 10 properties over the past 12 months – plunged in January from a year ago, according to RealtyTrac's
Residential & Foreclosure Sales Report
: in Jacksonville, Florida, by 21%; in Tampa, by 48%; in Tucson, 59%; Memphis, 64%; in Cape Coral-Fort Myers, Florida, by 70%!
Institutional purchases hit the skids in over
three-quarters
of the 101 metro areas that RealtyTrac analyzed, their share dropping to 5.2% overall, from 7.9% in December, and from 8.2% in January 2013. It was the
lowest monthly share since March 2012
, at the infancy of this whole bonanza.
2---
Home prices edge down in big cities, Case-Shiller says
, LA Times
Home prices fell slightly across large U.S. cities in December from a month earlier, further evidence that the housing market cooled to close the year, according to a closely watched index.
The S&P/Case-
Shiller
index of 20 large U.S. metropolitan areas, released Tuesday, declined 0.1% from November, the second straight month-over-month drop. Compared to a year earlier, the index rose 13.4%, a slower one-year pace than in November.
"The strongest part of the recovery in home values may be over," David M. Blitzer, chairman of the index committee at S&P Dow Jones Indices, said in a statement.
3---Mortgage applications at lowest level in two decades, warren mosler
Even I didn't think it would get this bad:
4---
Foreclosures Surging in New York-New Jersey Market
, Bloomberg
The number of New York and New Jersey homeowners losing their houses reached a three-year high in 2013. Banks in these states have been slowly working through a backlog of delinquent loans that enabled borrowers to skip mortgage payments for years. Now these properties are poised to empty onto a market where affluent Manhattan suburbs neighbor blighted towns that are struggling most with surging defaults. ....
It is really a delayed reaction in New Jersey and New York," said Michael Fratantoni, chief economist for the
Mortgage Bankers Association
in
Washington
. "Loans that were made pre-crisis have been in this state of suspended animation for a number of years. And now, we are beginning to see the pace of resolution pick up." ....
The sooner that this inventory that has been pent up gets to the market place the quicker you're going to see more home price appreciation," Taylor said. "It gets the overall real estate market healthier quicker."
Housing inventory remains tight in the U.S., with a 4.6 month supply in December, according to the National Association of Realtors. New Jersey had a 6.6 month supply, the New Jersey Association of Realtors data show. A six-month inventory is considered equilibrium between buyers and sellers
5---
How the fed let the world blow up in 2008
, atlantic
The world changed on August 9, 2007. That's when French bank BNP Paribas announced that it wouldn't let investors withdraw money from its subprime funds anymore. It couldn't value them, because nobody wanted to buy them. The effect was immediate. Banks stopped trusting, and lending to, each other. They all had their own subprime problems, but none of them knew whose was the worst—
or who had insured whom
.
You can see this credit crunch in the chart below. It shows the TED spread, the difference between short-term rates on government debt and interbank loans, for 2007 and 2008. Normally, there isn't much of a difference between the two. But during a financial crisis, its blows up: banks charge each other punitively high interest rates, and pile into government bonds they know are safe
..
(Rosengren notes potential of run on money markets!).
It was
everybody
at the Fed, except for Rosengren. He was afraid that exactly what did end up happening would happen. That all the financial chaos "would have a significant impact on the real economy," that "individuals and firms will be become risk averse, with reluctance to consume or invest," that "credit spreads are rising, and the cost and availability of financing is becoming more difficult," and that "deleveraging is likely to occur with a vengeance." More than that, he thought
the "calculated bet" they took in letting Lehman fail would look particularly bad "if we have a run on the money market funds or if the nongovernment tri-party repo market shuts down." He wanted to cut rates immediately to do what they could to offset the worsening credit crunch. Nobody else did.
6---Did the stimulus work? You decide. econbrowser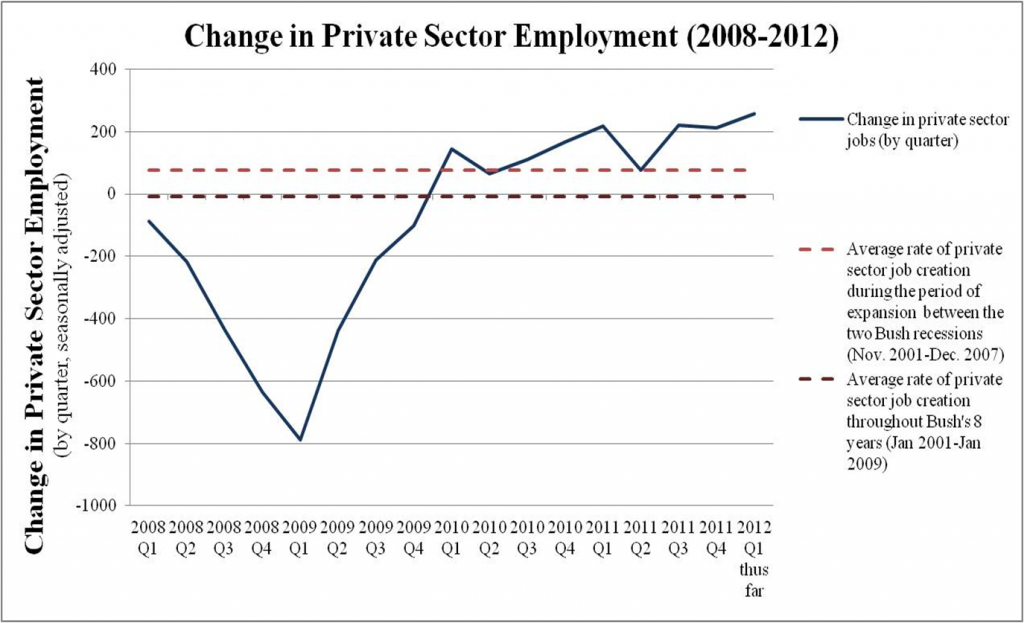 Figure 3: The rate of job loss turned around quickly
7---
Red Spreads,
Krugman
Uh-oh. Chinese equivalents of the
TED spread
and other gauges of financial stress in the US have
widened sharply
. The widening in the TED spread was one of the key reasons I was already
very scared in late 2007
. If past is prologue, we should be very worried about China now.
Property investors still busy in select markets...
Institutional investor home sales continue to decline as a portion of all home sales, hitting a 22-month low.
That's the latest news from
RealtyTrac
. The company's January 2014 Residential & Foreclosure Sales Report shows that institutional investors accounted for 5.2% of all housing sales in January, down from 7.9% in December and down from 8.2% in January 2013.
Institutional investors are defined as entities purchasing more than 10 properties in a year.
All-cash sales accounted for 44.4% of all U.S. residential sales in January, the seventh consecutive month where all-cash sales have been above the 35% level. Cash sales are usually investor buyers, be they individuals, mom-and-pop investors, or institutional.
"Many have anticipated that the large institutional investors backed by private equity would start winding down their purchases of homes to rent, and the January sales numbers provide early evidence this is happening," said Daren Blomquist. "It's unlikely that this pullback in purchasing is weather-related given that there were increases in the institutional investor share of purchases in colder-weather markets such as Denver and Cincinnati, even while many warmer-weather markets in Florida and Arizona saw substantial decreases in the share of institutional investors from a year ago."
Leading the decline were Cape Coral-Fort Myers Fla. (down 70%), Memphis, Tenn., (down 64%), Tucson, Ariz., (down 59%), Tampa, Fla., (down 48%), and Jacksonville, Fla., (down 21%).
About one in four metros saw increases in institutional investor activity, including Atlanta (up 9%), Austin, Texas, (up 162%), Cincinnati (up 83%), and Dallas (up 30%). (Check out HousingWire's list of the 10 cities
with the most investor activity
.)
The report also shows that short sales and foreclosure-related sales — including both sales to third party buyers at the public foreclosure auction and sales of bank-owned properties — accounted for a combined 17.5 percent of all U.S. residential sales in January 2014, up from 14.9 percent of all sales in December but down from 18.7 percent a year ago.
"The Denver metro area did not experience the typical winter slowdown that many markets across the country experienced and we continue to be very busy," said Chad Ochsner, owner of
RE/MAX Alliance
covering the Denver, Colo., market. "Our January year-over-year sales counts are up about 7 percent, which is really encouraging. I think it has a lot to do with improved consumer confidence and low interest rates."
Short sales accounted for 5.9% of all U.S. residential sales in January, up from 5.4 percent in December but down from 7.4% a year ago.
Sales of bank-owned residential properties accounted for 10.2% of all U.S. residential sales in January, up from 8.5% in December but down from 10.4% a year ago.
9---
US household debt - first increase in 4 years
, sober look
Most of the gains were student loans
10--
Consumer confidence still flagging,
sober look
confidence, while still significantly below historical averages, has improved tremendously since the Great Recession. There is however a troubling trend. The improvement in the top income bracket has been way ahead of the lower income survey participants. In fact the gap between households with incomes of $35-$50K per year and those with incomes that are above $50K is at record levels over the past few months.
Source: Wells Fargo
Given that confidence is often linked to income growth (including expectations of future income), this could be a further indication of wage stagnation for employees in the lower wage brackets (
see discussion
). In the long run this growing income inequality may end up creating headwinds for economic expansion in the US.
11--
The Evolving Global Economic Crisis,
counterpunch
three significant global economic trends have begun to intensify and converge in recent months: (1) a slowing of the China economy and a parallel growing financial instability in its shadow banking system; (2) a collapse in emerging markets currencies (India, Brazil, Turkey, South Africa, Indonesia, etc.) and their economic slowdown; (3) a continued drift toward deflation in the Eurozone economies, led by growing problems in Italy and economic stagnation now spreading to France, the Eurozone's second largest economy. The problems in these three critical areas of the global economy, moreover, have begun to feed off of each other.
Despite tens of trillions of dollars injected into the global economy since 2008 by central banks in the US, UK, Europe, and, most recently Japan, real job creating investment is slowing everywhere globally. The massive liquidity (money) injections by central banks have either flowed into global financial markets speculation (stocks, bonds, derivatives, futures, options, foreign exchange, funds and financial instruments of various kinds), hoarded as cash on bank and non-bank corporate balance sheets, hidden away in dozens of offshore tax shelters from Cayman islands to the Seychelles, or invested in emerging markets like China, India, Brazil, Indonesia, Turkey, and elsewhere.
The primary beneficiaries of these central bank money creation policies have been global very high net worth investors, their financial institutions, and global corporations in general. According to a study in 2013 by Capgemini, a global business consultancy, Very High Net Worth Investors increased their investable wealth by $4 trillion in 2012 alone, with projected further asset growth of $4 trillion a year in the coming decade. The primary financial institutions which invest on their behalf, what are called 'shadow banks' (i.e. hedge funds, private equity firms, asset management companies, and dozens of other globally unregulated financial institutions) more than doubled their total assets from 2008 to 2013, and now hold more than $71 trillion in investible assets globally....
Slowing will result as well from government policies designed to structurally shift the economy to a more consumption driven focus. That shift to consumption will begin in earnest following the Community Party's March 2014 meeting. But consumption in China represents only 35% percent of the economy (unlike 70 percent in the U.S.), while China government investment is well over 40 percent of GDP. And it is not likely that consumption can grow faster enough to offset the reduction in investment, at least not initially.
So a long list of imminent major developments and trends in China point to a slowing of growth in that key global economy of almost $10 trillion a year. What happens in China, the second largest economy in the world, has and will continue to have a major negative impact on an already slowing Emerging Markets and a chronically stagnant Eurozone
12---
Ukraine's Autonomous Republic of Crimea takes step towards independence
, RT
The parliament of Ukraine's Autonomous Republic of Crimea has proposed a referendum to determine the region's future amid the turmoil in the country.
The region's parliament said the all-Crimean referendum is about
"improving the status of autonomy and expanding its powers."
"According to the underlying principles of democracy, the presidium of the Crimean parliament considers that the only possible way out of the situation on the ground is applying the principles of direct rule of the people. We are confident that only by holding an All-Crimean referendum on the issue of improving the status of the Autonomy and expanding its powers Crimeans will be able to determine the future of the Autonomy on their own and without any external pressure,"
Oksana Korniychuk, the press secretary of the head of the parliament, said in a statement on Thursday.
As a result of
"the unconstitutional seizure of power in Ukraine by radical nationalists supported by armed gangs,"
Crimea's peace and order is
"under threat,"
the spokeswoman stressed.
The Wednesday clashes near the parliament's building in Simferopol, which led to two deaths and about 30 injuries is
"a result of rampant political extremism and violence gripping the country,"
which could bring Ukraine to
"complete chaos, anarchy and economic catastrophe,"
Korniychuk said.
The Autonomy's parliament thus takes
"full responsibility for the future of Crimea,"
relying on the will of its people, she said
13--
Yanukovich says he's still president, asks Russia to ensure his safety
, RT
14---
FBI failed to disclose its Al-Qaeda mole to 9/11 Commission
, RT
15---
Facts you need to know about Crimea and why it is in turmoil
, RT
The majority of those living in Crimea today are ethnic Russians – almost 1,200,000 or around 58.3 percent of the populations, according to the latest national census conducted back in 2001. Some 24 percent are Ukrainians (around 500,000) and 12 percent are Crimean Tatars. However, in the Crimea's largest city of Sevastopol, which is considered a separate region of Crimea, there are almost no Crimean Tatars and around 22 percent of Ukrainians, with over 70 percent of the population being Russians...
An absolute majority of the Crimean population (97 percent) use Russian as their main language, according to Kyiv International Institute of Sociology poll. One of the first decisions of the interim Kiev government directly hit Crimea, as it revoked a law that allowed Russian and other minority languages to be recognized as official in multi-cultural regions.
What's happening now?
After the Ukrainian President was ousted and an interim government was established in Kiev, the Russian majority started protesting outside the regional parliament, urging local MPs not to support it. They want the Autonomous Region to return to the constitution of 1992, under which Crimea briefly had its own president and independent foreign policy. ..
Right-wing radicals from Western Ukraine earlier threatened to send the so-called "trains of friendship" full of armed fighters in order to crush any signs of resistance to the revolution they were fighting so hard for.
16---NSA listening in on lawyers conversations with clients
, antiwar
17--
Obama administration should steer clear of Ukraine
, antiwar
NATO, the Western alliance created after World War II ostensibly to deter a Soviet invasion of Western Europe, did not also disband. On the contrary, at U.S. insistence and in violation of promises to Russia's leaders, the alliance has grown and found new missions, such as intervening militarily against Russia's ally Serbia and in Afghanistan and Libya.
That would have been bad enough, but former members of the Soviet bloc, as well as former Soviet republics, have been admitted to NATO: Albania, Bulgaria, Croatia, the Czech Republic, Estonia, Hungary, Latvia, Lithuania, Poland, Romania, Slovakia, and Slovenia. Besides that, U.S. officials have talked up two other former Soviet republics,
Georgia
and — surprise! — Ukraine, as potential members of the alliance.
Moreover, the U.S. government
had a hand
in the Georgian and Ukrainian "color revolutions," which brought pro-U.S. politicians to power, at least for a time.
The Obama administration is
still at it today
.
18---IMF to impose slave wages on "liberated" Ukraine, wsws
The dissolution of the Soviet Union in December 1991 was an unexpected gift to the imperialist powers. The October Revolution in 1917 had removed a considerable part of the world's surface from the sphere of capitalist exploitation. This was regarded as a threat by the international bourgeoisie, even long after the Stalinist bureaucracy betrayed the goal of world socialist revolution and murdered an entire generation of Marxist revolutionaries. In addition, the economic and military strength of the Soviet Union presented an obstacle to US world hegemony.


The dissolution of the Soviet Union and the introduction of the capitalist market created conditions for the social wealth created by generations of workers to be plundered by a handful of oligarchs and international finance. The social gains made in the field of education, health care, culture and infrastructure were smashed and left to decline.
This was not enough, however, for the US and the major European powers. They were intent on ensuring that Russia could never again threaten their global hegemony, as is made clear in the above cited statement of Dick Cheney.


By 2009 the US-dominated NATO military alliance had absorbed into its ranks almost all of the East European countries that had once belonged to the sphere of influence of the Soviet Union. But attempts to incorporate former Soviet republics into NATO failed—with the exception of the three Baltic states Estonia, Latvia and Lithuania—due to resistance from Moscow. Ukraine, with its 46 million inhabitants and its strategic location situated between Russia, Europe, the Black Sea and the Caucasus, invariably was at the centre of these attempts.


As far back as 1997, former US National Security Advisor Zbigniew Brzezinski wrote that without Ukraine, any attempt by Moscow to rebuild its influence on the territory of the former Soviet Union was doomed to fail. The core thesis of his book The Grand Chessboard is that America's capacity to exercise global primacy depends on whether America can prevent the emergence of a dominant and antagonistic power on the Eurasian landmass. (See: "The power struggle in Ukraine and America's strategy of domination")...


took just a few hours for the reactionary social content of the upheaval in Ukraine to become clear. The "European values " allegedly brought to the country by overthrow of the old regime consist of massive attacks on the already impoverished working class. As a condition for loans the country urgently needs to prevent impending bankruptcy, the IMF is demanding the floating of the exchange rate of the hryvna, a brutal austerity program and a six-fold increase in the price of household gas prices.
The floating of the country's currency will lead to raging inflation, a corresponding increase in the cost of living, and the destruction of any remaining savings by ordinary Ukrainians. The austerity program will be primarily directed against pensions and social spending and the increase in gas prices will mean that many families cannot heat their homes.
Ukraine is to be reduced to a country where well-trained workers and professionals earn wages far below those currently paid in China. This is of especial interest for Germany, Ukraine's second largest trading partner (after Russia) and, with a volume of $7.4 billion, the second largest investor in the country.


While for the United States the isolation of Russia stands in the foreground, Germany is interested in the economic benefits of Ukraine, which it has already militarily occupied twice, in 1918 and 1941. It wants to exploit the country as a cheap labor platform and use it to drive down wages in Eastern Europe and Germany even further.
According to statistics compiled by the German Economic Institute, labor costs in Ukraine are at the low end of the international scale. At €2.50 per hour worked, average labor costs (gross wages plus other costs) for workers and clerical employees are already well below those of China (€3.17), Poland (€6.46) and Spain (€21.88). In Germany, an hour of labor costs €35.66, i.e 14 times as much.


19---New leaders in Kiev announce Greek-type austerity measures, wsws


Arseniy Yatsenyuk, whom US officials had identified as their preferred leader prior to the putsch because of his close ties to oligarch Yulya Tymoshenko, was selected as prime minister. (See also: US response to leaked call confirms US/EU regime-change plot in Ukraine)
He declared, "We are to take extremely unpopular steps, as the previous government and previous president were so corrupted that the country is in a desperate financial plight. We are on the brink of disaster and this is the government of political suiciders! So welcome to hell."
Such remarks underscore that the putsch in Kiev had nothing to do with democracy, as is cynically claimed in Western media outlets; it is a naked bid to implement a dictatorship to defend the financial and strategic interests of Western imperialism.


its mandate from the imperialist powers is to repay Ukraine's debts to the major banks and protect Ukrainian oligarchs' wealth by imposing despised austerity measures upon the population, including deep cuts to state energy subsidies.


US Secretary of State John Kerry issued a thinly veiled threat Thursday night, warning in an interview on NBC News not only against any use of military force by Moscow, but also that imperialism is preparing the same fate for the Putin regime as the one that befell the government of Viktor Yanukovych in Ukraine.
"The rapidity with which it has moved [the coup in Ukraine] should be a message to Russia," Kerry said. "Russia needs to be very careful in the judgments that it makes going forward here…"


These events highlight not only the utter criminality and recklessness of imperialist policy, but also the disastrous political and geo-strategic impact of the Stalinist bureaucracy's dissolution of the USSR. The restoration of capitalism in the USSR produced obscene levels of social inequality—Ukraine's top 50 oligarchs have a net worth of $112.7 billion, or two-thirds of Ukraine's Gross Domestic Product—and left all the ex-Soviet republics torn by regional and ethnic antagonisms.


20--Is the housing recovery over, DS News
21--
The Baby Boomer Housing Bust
, Forbes